Vision of the World's Most Advanced Communication Platform
To Provide every Indian an innovative and advanced digital communication channel, first of its kind in the world. Every user to get a secure and organic digital card, the digital identity for the user, a unique feature of KPOST. All users to be verified users, which will be deterrent to anti-social and criminal elements using the communication platform.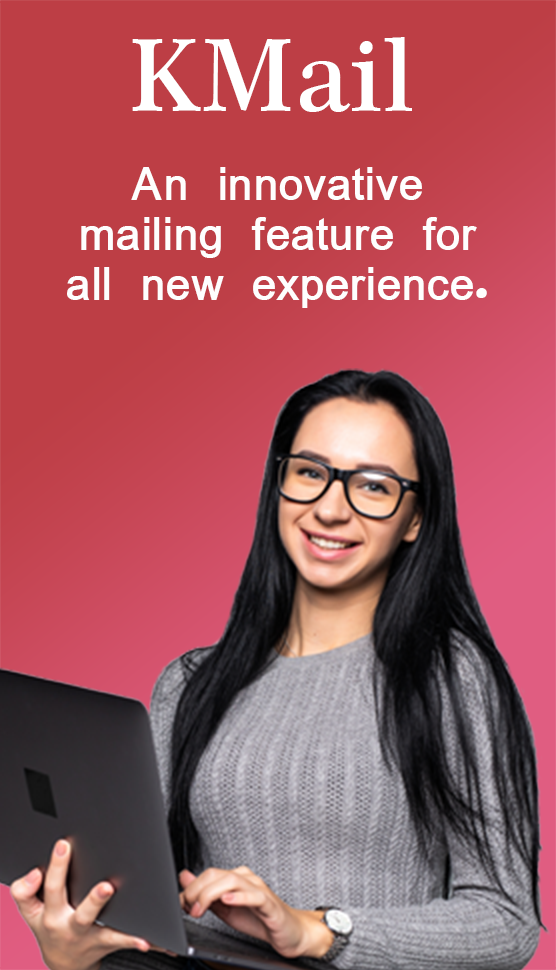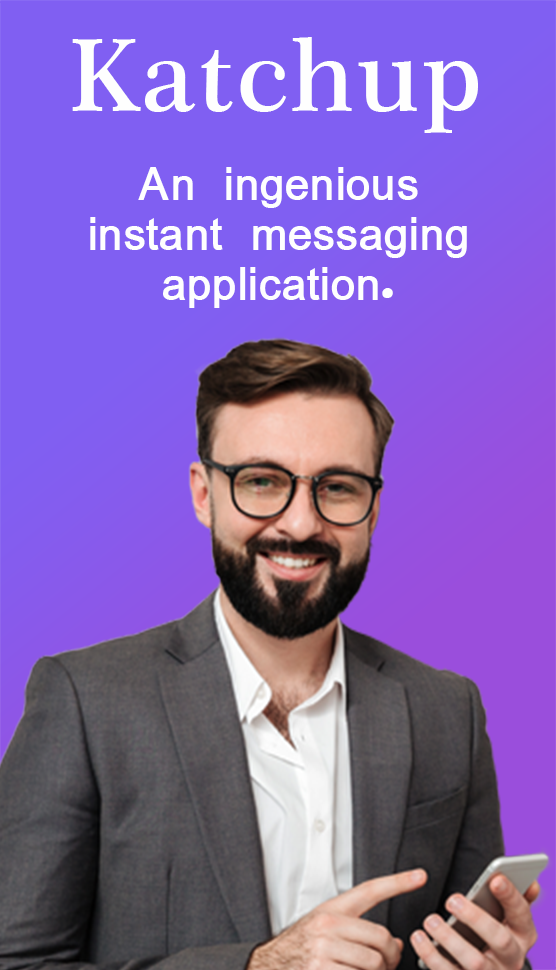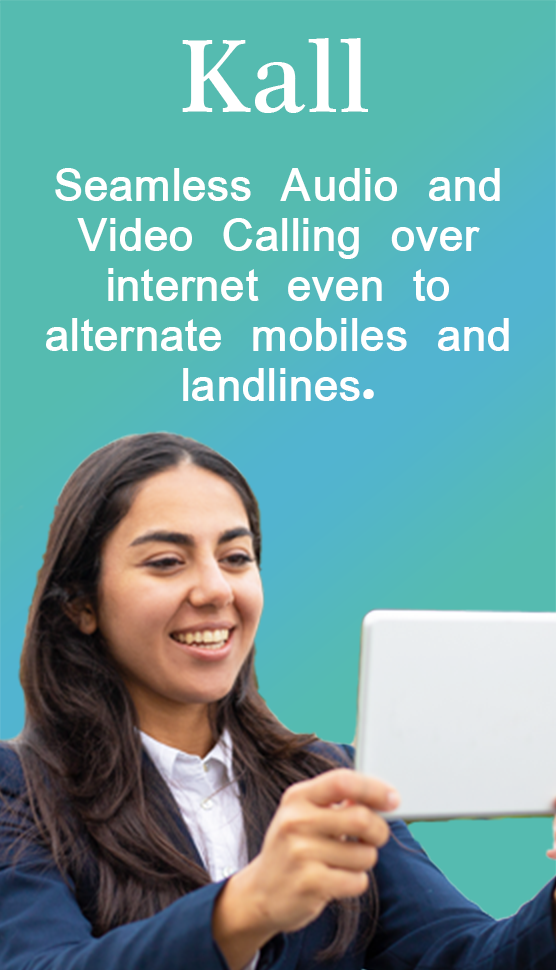 OUR PLATFORM
Advanced
Innovative
Integrated
Convenient
ALL IN ONE !! About Us
KPOST Software Pvt. Ltd. is promoted by Pioneer Group of Companies.
Chennai based Pioneer Group was established in the year 1961. Initially it was launched in the name of PIONEER ENGINEERING CORPORATION (PEC) as a Proprietary firm under the leadership of Late Prof. K. Subbiah, who was a Post Graduate in Structural Engineering from University of Manchester, UK. He was the acting Principal of PSG College of Technology – Coimbatore, before initiating PEC.
The firm initially provided consultancy services and has designed a number of Textile Spinning Mills, Sugar Mills, Power Plants, etc. Later the firm diversified its portfolio under the banner of "PIONEER"..read more
Mr. Sarath Kakumanu S/o. Late Prof. K. Subbiah took the reins of the Group after Mr. Subbiah.
Mr. Sarath Kakumanu pursued his Bachelors in Architecture from School of Architecture and Planning, University of Madras now known as Anna University. Sarath Kakumanu did his Masters in Architecture from Kent State University of Ohio in 1976-78 and secured an M.S. in Urban Planning in Akron University, Ohio, in 1979.
Software Development started in 1992 with end to end Construction Management Software(CMS). While reworking the CMS, Mr. Sarath K, felt the need for an advanced communication system within the ERP for Construction Management. So, in 2012 he started developing the most Advanced Communication System KPOST..read more
Let's Signup !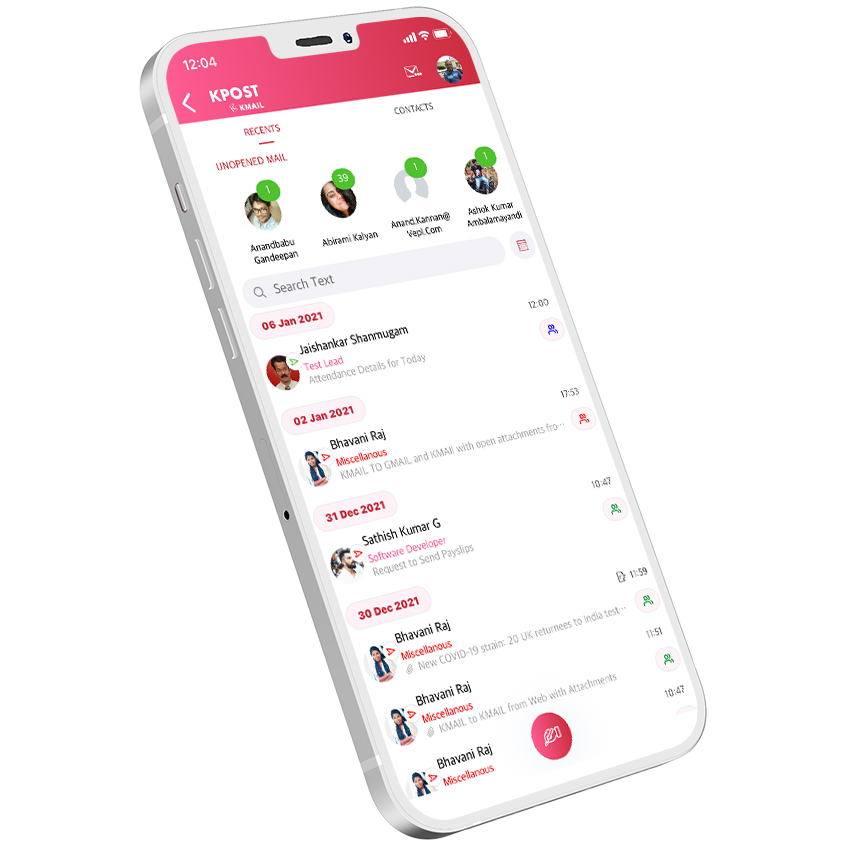 KMAIL
E-Mailing Module
Mailing will not be same boring experience with KMail. KMail is set in a fresh frame with multiple innovative features. No more inbox or Outbox. All the mails are parked in contact's folders in reverse chronological order with newer mails at the top of the stack.
It allows you to open multiple reference mails while drafting a new mail or while replying, first of its kind.
WE ARE DISTINCT
KMail Offers personalized letter head. It puts auto numbers to the mails to keep a track of any missed ones. You can know the different statuses of the mails on finger tips, like Reply not sent by the user, Reply not received from addressee and sent mails that are not opened by the addressee.
You can see the contact-wise unopened mail count in RECENTS tab and frequently accessed list in CONTACTS tab. It also has a Powerful search facility!..read more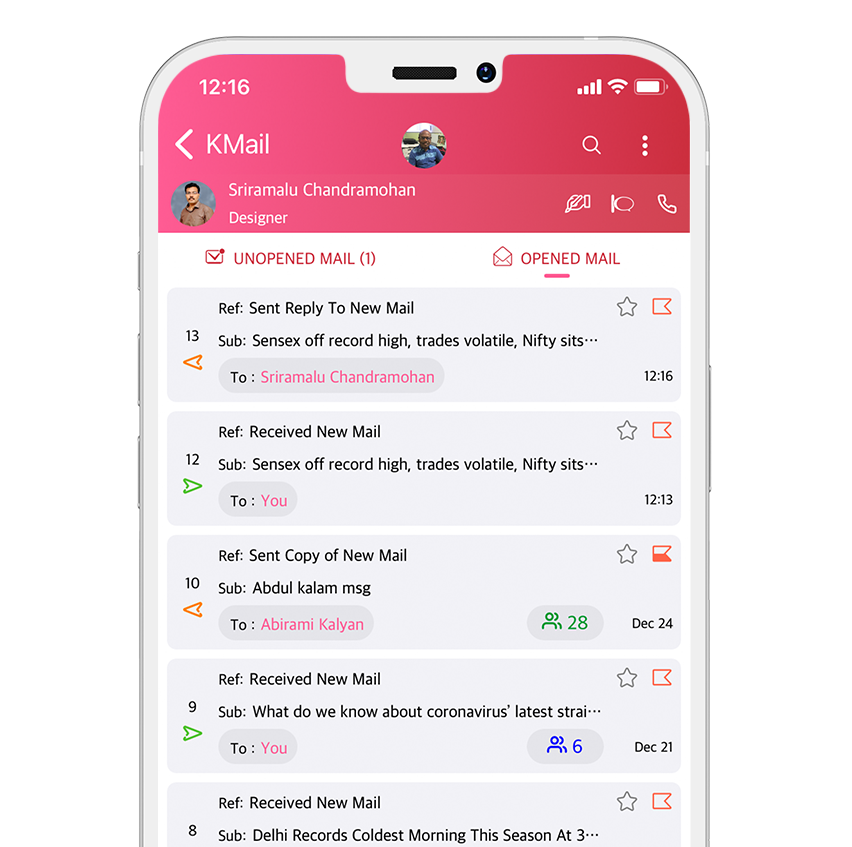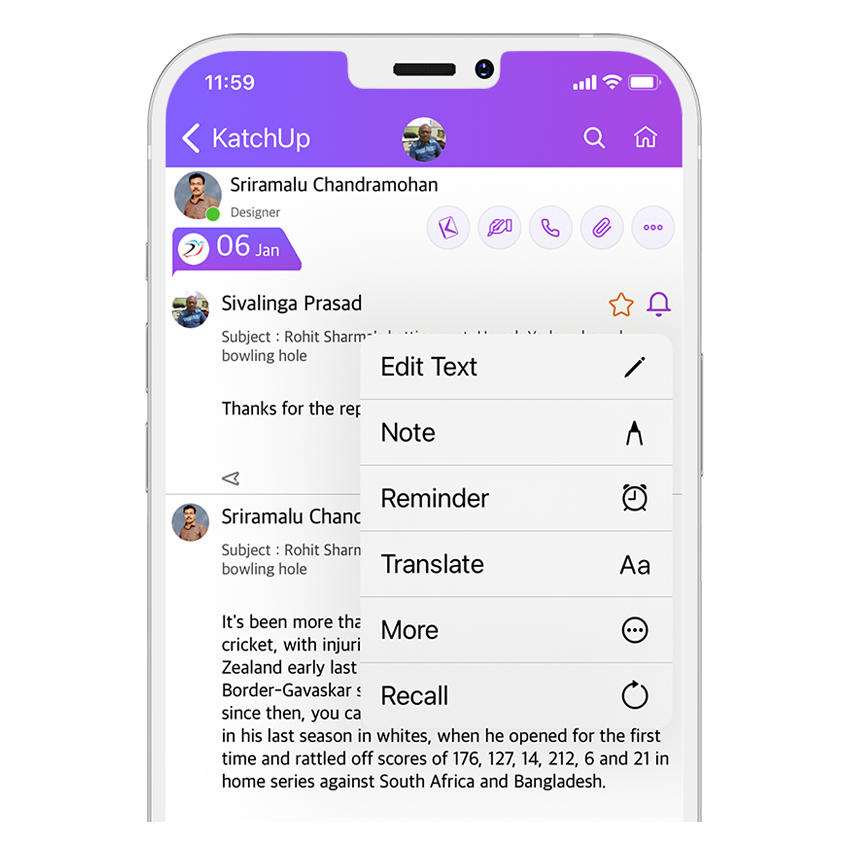 KATCHUP
Digital Messaging
An Instant Digital messaging module tightly integrated with all other modules of KPOST. User can experience seamless options of mailing and calling the contacts while he is in Messaging module.
It gives a convenience of openable message trail which obviates going up and down in search of the related messages. User can find all messages of a contact in one exclusive folder for the contact.
WE ARE UNIQUE
For the First time in the messaging history, Katchup gives facility to give a subject to a message to identify. Katchup allows the user to send a message addressed to one contact as a copy to some contacts and as a confidential copy to some other contacts.
Katchup allows the user to share the message trial with other contacts either revealing of source of the message or hiding it. It facilitates easy management of messages by SAVE the selected messages and deleting all others.
Allows edit of the SENT message and resending it. Similarly, a RECALLED message can also be resent after an edit. It is the only platform to forward a message with a forward note. You can have separate note for each image you attach to a message. Other unique features include – facility to send a Note, Reminder, Comment, Clarify and translate..read more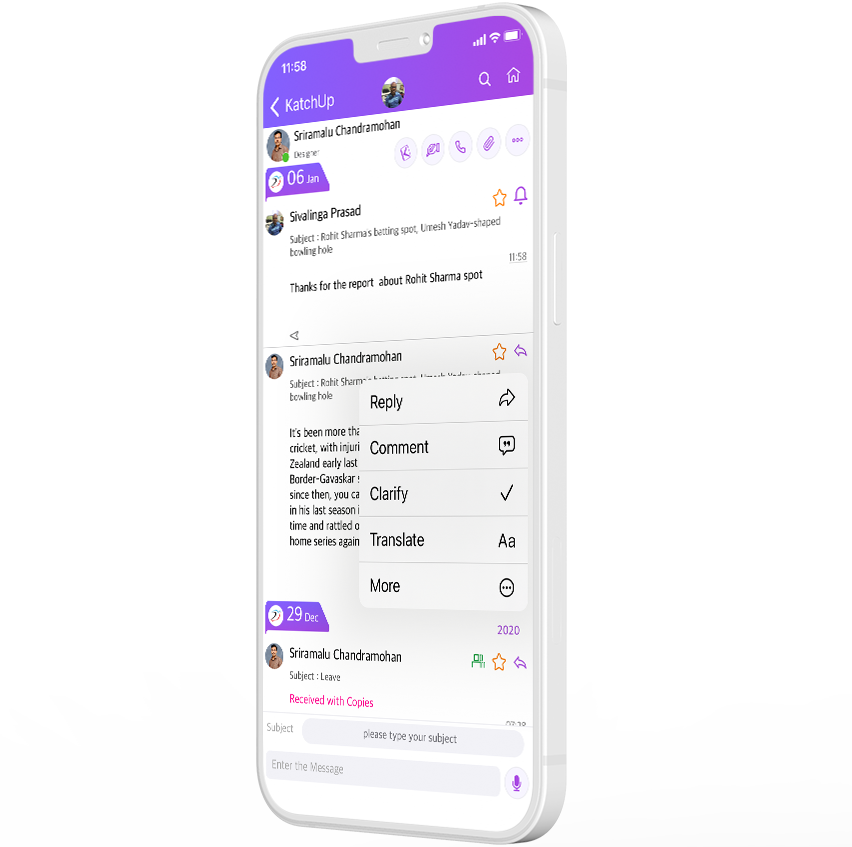 KALL
CALLING Module
Kall provides One on One Internet Audio Call and Video Call. It also provides for Call to Registered Mobile number, to Alternate mobile number of the user and also to Landline number.
It provides FaceTime Call for iOS devices. Audio and video Scheduled Conference calls are available.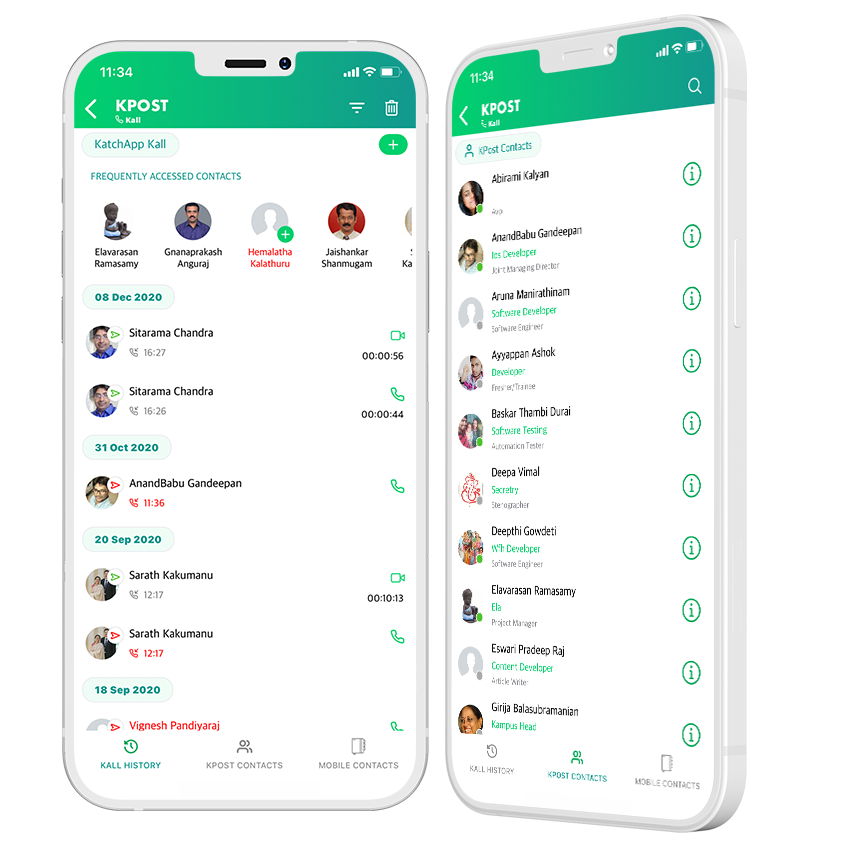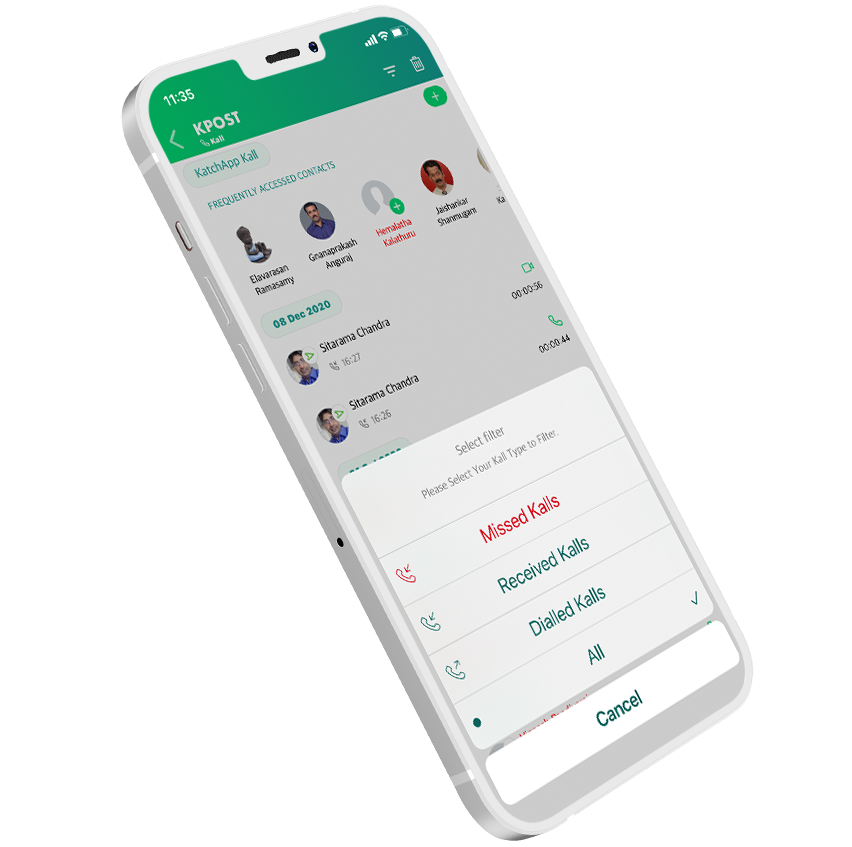 WE ARE SPECIAL
Katchapp Kall (Scheduled Kall) is for scheduling onetime Video Conference Call or repeated Video Conference Calls with multiple contacts. Also a User can call any of his/her mobile contacts from KPOST Kall using mobile service provider's network.
Kall History is provided in the Kall Dashboard.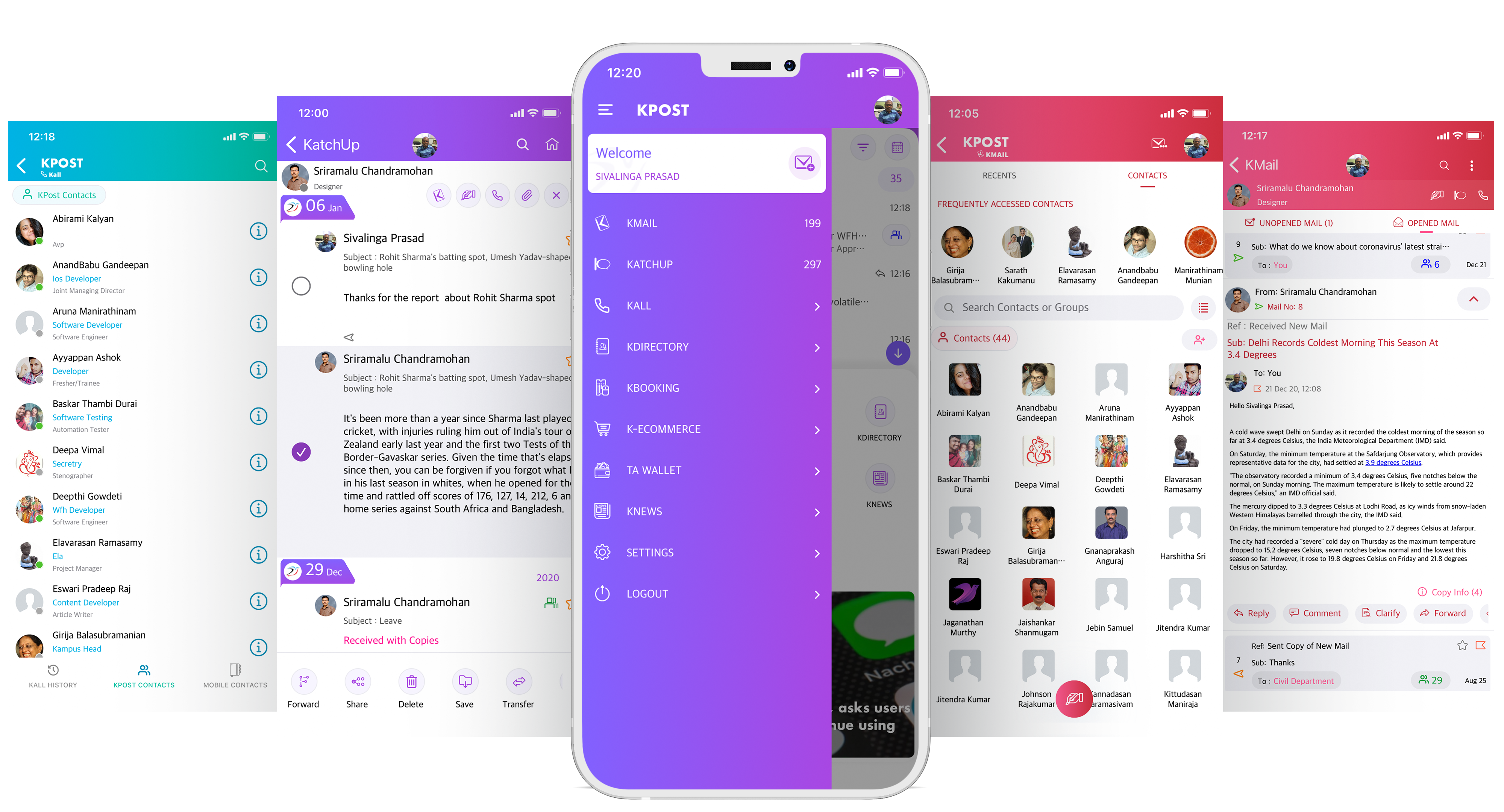 Features

KMail
Digital Mailing Platform for email communication by an Individual, a Corporate and Government in Uniquely organized folders for each Contact and Group of the User.

Katchup
Structured messaging platform with all messages of each user organized in exclusive directories and user friendly than any other popular messaging platforms that are available in the market.

KDirectory
The KDirectory will help the User to locate any other KPOST User across the world. It can help to locate Government Officials and Corporate Contacts in no time for any need.

Kall
An advanced calling system where Users can also make Calls to Landline and to multiple mobile numbers in addition to normal Audio and Video calls , Which is first of it's kind.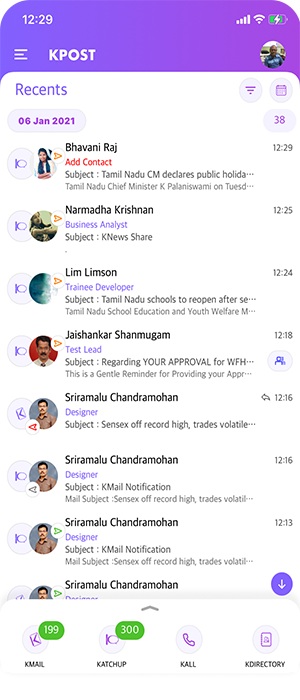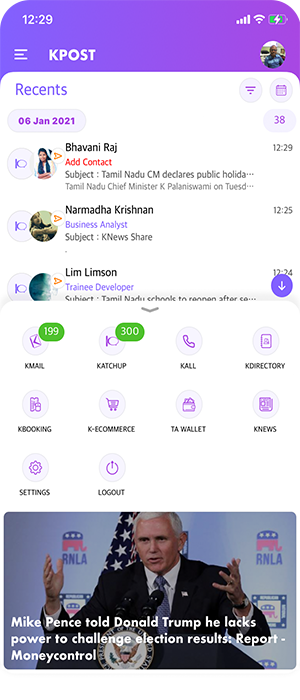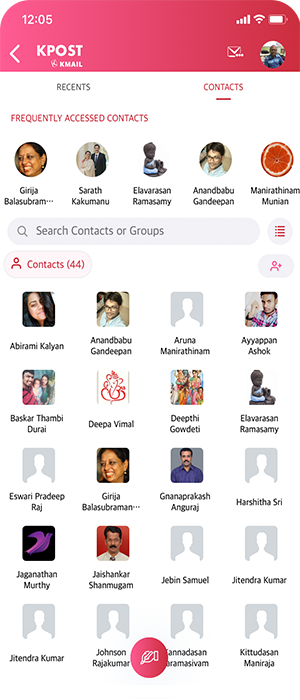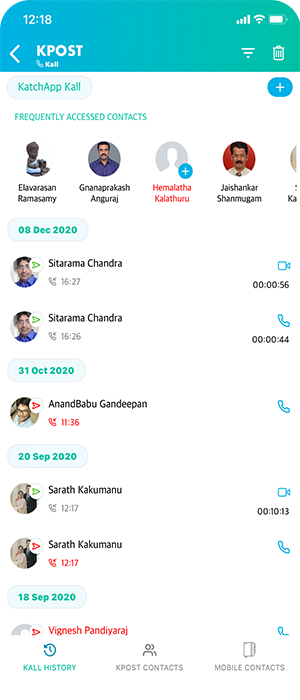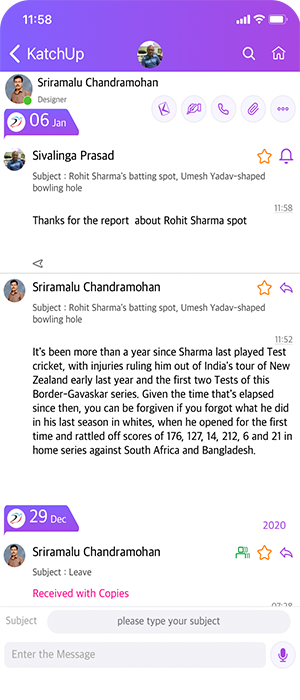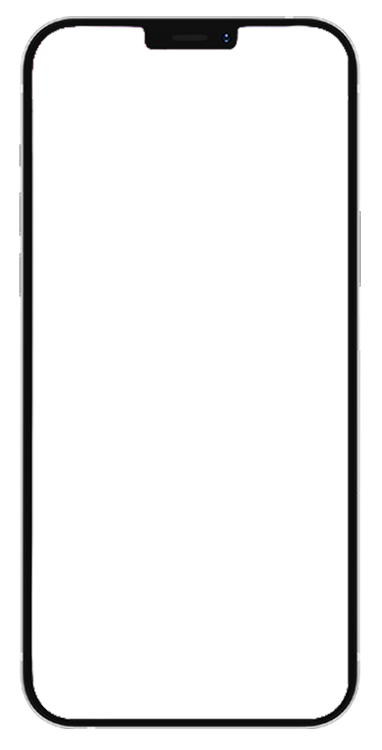 KNews
KNEWS offers customized news to the users. The users can take only 'what they want' instead of 'searching endlessly to locate their favourite news items'.

KBooking
Hassle-free Digital Booking experience through KPOST for BUS,AIR,TRAIN,MOVIE or a HOTEL with a notification in KPOST. It encourages Digital Booking and Digital payments.

Broadcast
A tool available to all Users for a focused announcement to specific Geo-Centric/professional group. Comes handy for Government / Corporate to Broadcast their Schemes, Programs /Products. Also comes for rescue in emergencies like Cyclones for disseminating information.
Contact Us
Address
KPOST SOFTWARE PVT LTD
1st Floor, "CHETTINAD CHAMBERS",
No 39, 5th street,
Radha Krishnan Salai, Mylapore,
Chennai- 600004.
Tamilnadu, India.
Call us
Monday - Saturday
(09:30 AM to 06.30 PM)